Cotton Rayon Sole
Shoe Material
Shoe Material - "Cotton Rayon Sole"
Our feet are constantly subjected to higher amounts of stress and shocks that can lead to foot disorders. Therefore, to guard your feet against injuries and keep them comfortable, cotton-rayon shoe soles are one of the best materials.
Apart from this, the cotton-rayon shoe sole helps your feet sink slowly to provide additional support and is ideally suited for every type of casual and formal footwear. Also, these shoe soles embrace your feet entirely and limit exhaustion during long periods of standing, walking, or running.
What makes cotton-rayon shoe soles comfortable?
Mentioned hereunder are some of the benefits that make cotton-rayon shoe sole an excellent choice for footwear.
Heel pains

Heel pain is the most prevalent foot problem, and this pain usually happens under the foot or just behind it. Therefore, to help limit this problem, cotton-rayon soles provide additional cushioning in the heel area to help ease or limit heel pain.

Sagging arch

Sagging arches refers to a flatfoot infirmity that develops during adulthood. This sagging arch can sometimes induce back and knee pain that you can readily limit by wearing shoes with cotton-rayon soles. Also, these insoles present additional arch support and give optimal weight distribution.

Smelly feet

Smelly feet usually are a consequence of wearing footwear with the wrong soles. However, you can readily overcome this problem of smelly feet by choosing footwear with cotton-rayon shoes. Also, the comfortable layer of these cotton insoles absorb excess sweat and further neutralize obnoxious odors to keep your feet clean, dry and comfortable all day.
To summarize, we can say that cotton-rayon material unquestionably makes the best shoe soles that keep your feet protected and free from injuries. Also, if you are looking for a pair of footwear best for your feet, consider purchasing cotton-rayon soled flip-flops or slip-ons from the wide range of footwear collections at our site.
HC-6373
HC-6321
HC-6375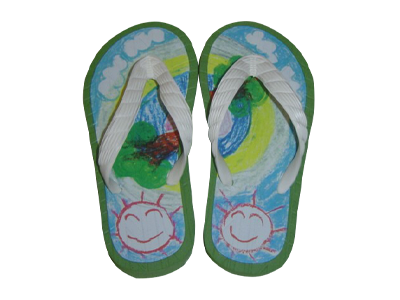 HC-4163
HC-4178